Designed for women over the age of 55 who are or have been successful in their lives…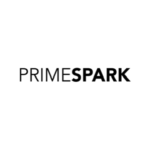 It is at this point that we are in our prime; that we have the most to offer the world even though our culture may be sending us messages that, as older women, we are becoming irrelevant.
Many of us were in large and small ways instrumental in formulating and advancing the feminist movement in the 60's and 70's. And we had few to no role models. Now at this time in our lives we find ourselves in a similar situation, and it is time for, us to step forward and redefine who we are and what we have to offer.
It is time for us to find that Spark that will ignite our way forward, illuminating our path and reflecting our gifts in the world. This is the spark in the prime of our lives. This is our Prime Spark. -Sara B. Hart
Sign up for the Prime Spark email list below and you'll be the first to know when Prime Spark officially launches in late Fall 2019! You'll also receive your copy of "Seven Questions to Ignite Your Prime Spark."
Prime Spark:Igniting Your Life After 55
Finding Your Prime Spark